Post by Ottavia Zanetti on Jul 10, 2016 21:51:08 GMT -7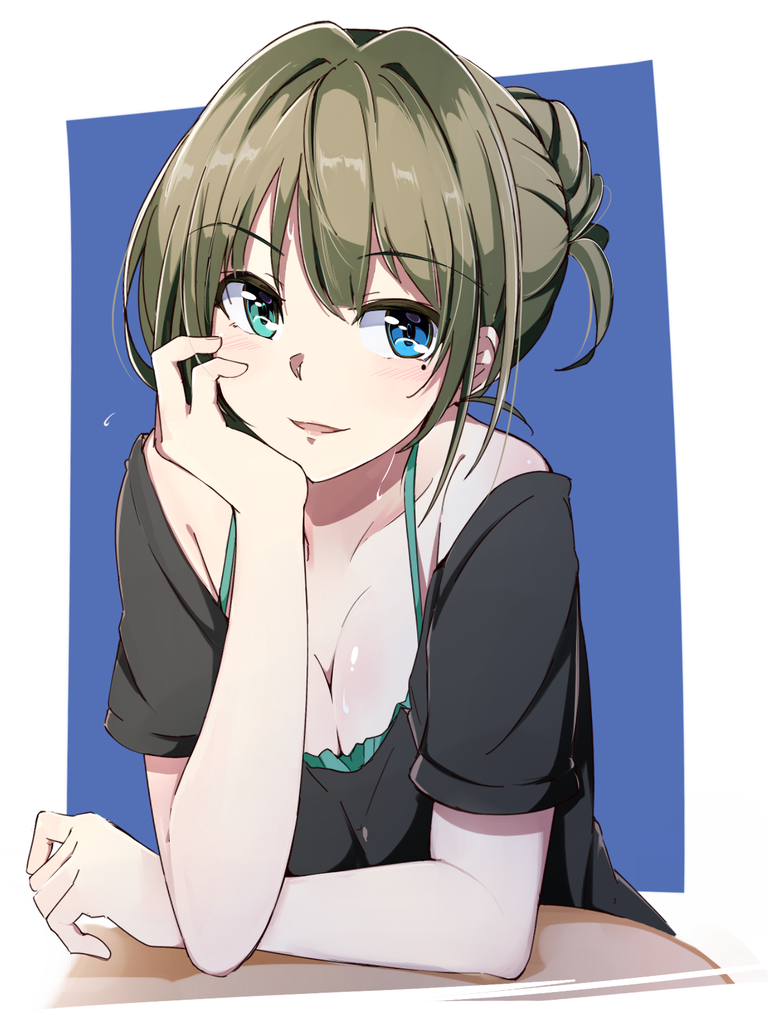 Name: Ottavia Maria Zanetti
Age: 26
Gender: Female
Occupation: Bartender
Face Claim: Kaede Takagaki from Idolmaster: Cinderella Girls

Appearance: Ever since she was a young teenager, Ottavia had a habit of being somewhat slouched over. Long, spindly limbs have a tendency to bump into all kinds of things. Her features have rounded out over the years, but she never got over the feeling that her body was awkwardly too tall. At a good 6'3" in height, she does her best to avoid the usual size difference between herself and anyone next to her. Most of her wardrobe is composed of dark, solid colors to avoid standing out any more than she already does.

From what others have occasionally mentioned, her eyes are two completely different colors. With Ottavia being colorblind and all she never noticed the right is naturally green while the left side is definitely blue.


Skills: Photography: If it weren't for her hobby of taking pictures of the wilderness around her, Ottavia would rarely go outside, if ever.
Homebrewing: Ottavia has been privately brewing her own alcohol—mostly beer, with the occasional bottle of wine—for over three years now. It's primarily a source of relaxation rather than income at this point.
Creative Writing: There's a special shelf in her library reserved for books Ottavia wrote herself. No, they aren't actually published or available for public viewing. She'd rather die than let anyone read what she's written.


Personality: Ottavia isn't the biggest fan of crowds or dealing with a lot of people. It's not entirely fair to say she is shy, because she likes standing out and having people notice her. The problem starts when too many strangers are around, as she isn't used to handling a lot of attention. Having fewer people around is better.

She still has a tendency to leave herself out of conversations and lets others do all the talking. This is partly because of how being part of a group is enough to satisfy her. Being the center of attention isn't important, she'd rather be supporting and stay in the background. The other cause of her typical silence is how Ottavia is prone to spacing out during the middle of the day. She gets caught daydreaming often, usually about plans for the future.

For whatever reason, she acts significantly more outgoing while on the job than anywhere else—even compared to her close relationships with people she knows well. Knowing how to put on a good face and pretend to be confident are skills that have carried her through years of melancholy and self-doubt. By now she's become an expert at not revealing many real opinions or emotions, and does so out of habit.

Her fascination with alcohol began as an outlet for her creative impulses. Ottavia craves uniqueness and style, often seeking out new sources of inspiration. She loves the idea of making things with her own hands. Watching someone enjoy her work is the greatest source of pleasure in her life.